Our Mission
Our Mission is to promote the visibility of women and girl instrumentalists in jazz and to advocate for their inclusion in all aspects of the art form. We focus on women instrumentalists because, as opposed to vocalists, they encounter the greatest degree of underrepresentation in jazz.
Jazzwomen and Girl's Advocates was founded in 2015 by trumpeter Ellen Seeling and attorney Sara Sanderson in an effort to address the systemic and historic gender discrimination in jazz. Based in the San Francisco Bay Area, the Board of JAGA includes like-minded women musicians, educators, attorneys and journalists who have experienced and witnessed this discrimination firsthand over many decades of their professional careers.
Membership in JAGA is free to all because we want you to join us in our goals. Our members increase the volume of our voice and the power of our actions. Please help us to change the culture of jazz to include women and girls as equal participants in the music we all love.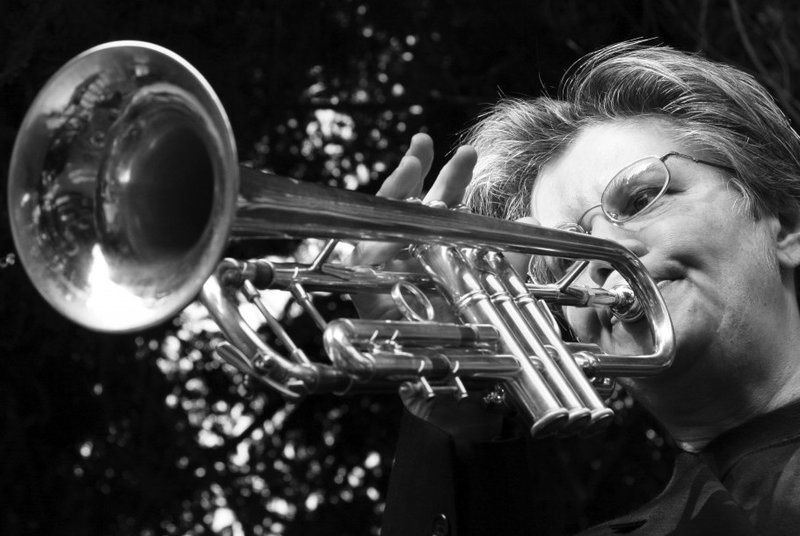 Ellen Seeling, Founder, Chair
Trumpeter Ellen Seeling is the first woman to earn a jazz degree from Indiana University. As a New York City freelancer, she performed and/or recorded with Allen Toussaint, Luther Vandross, Machito, Thad Jones and Mel Lewis, Cornell Dupree, Laura Nyro, Ray Barretto, Chic and Sister Sledge. Relocating to the SF Bay Area, Seeling founded the Montclair Women's Big Band in 1997. In 2009, she and saxophonist Jean Fineberg founded the Girls Jazz and Blues Camp, the only such camp with an all-women faculty. In 2014, Seeling and activist Sara Sanderson founded Jazzwomen and Girls Advocates. Ellen has served on Jazz at Lincoln Center's panel on gender and jazz, where she shared her experience and advice as as a veteran woman jazz instrumentalist. She is a sought-after conductor and coach for jazz ensembles, and teaches at the University of California, Berkeley and the California Jazz Conservatory.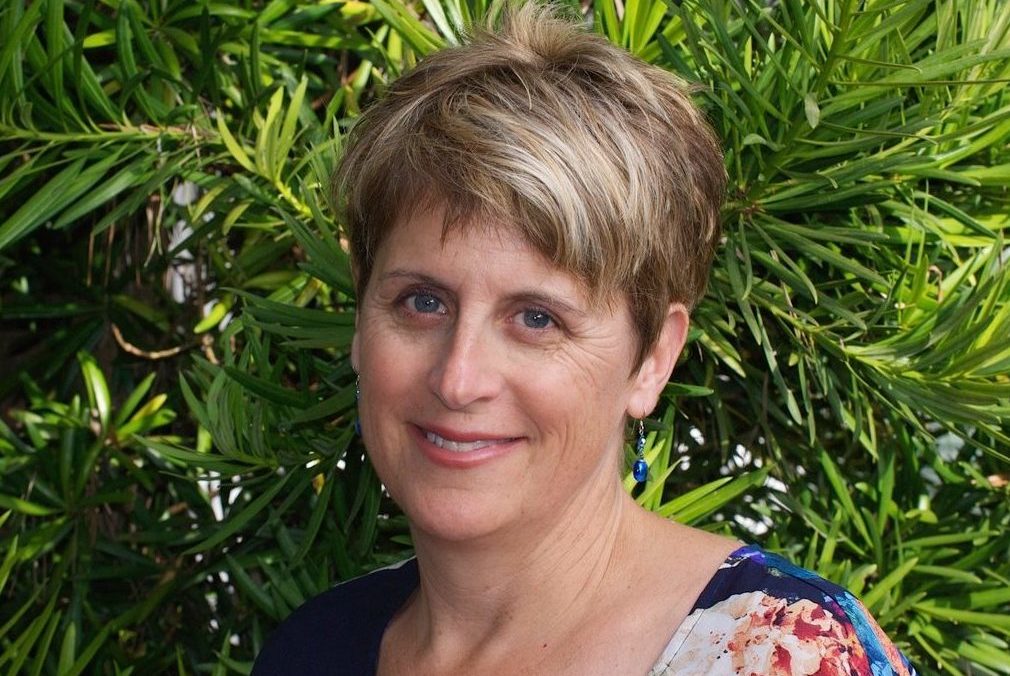 Sara Sanderson, J.D., Founder, President
Sara Sanderson began her career as a civil rights attorney representing farmworkers in wage claims and victims of police misconduct in rural Washington state. In the San Francisco Bay Area, she represented victims of domestic violence, trained police to make arrests, represented tenants in eviction defense and brought a successful class action on behalf of 300,000 tenants in HUD subsidized housing. Sara has served on the Board of the Women Donors Network and is currently Board Chair of Restore Oakland Inc, a non-profit organization that promotes restorative justice and economic opportunity in East Oakland, CA. She plays tenor sax as a hobby and learned about the obstacles for women and scarcity of women instrumentalists in jazz from her instructors. She says, "I still can't believe that when I go out to hear jazz, there are rarely any women instrumentalists. How can aspiring women players envision a career in jazz?``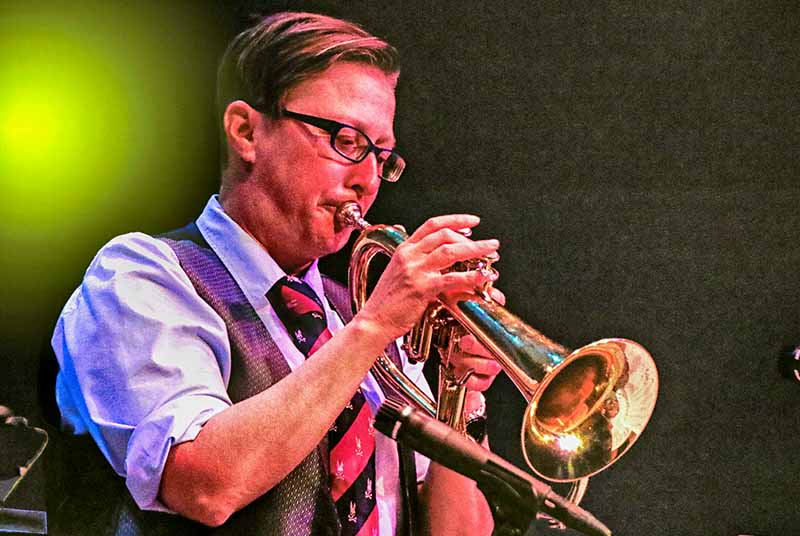 Marina Garza, Secretary
Marina holds a Master of Music Education with a Jazz Studies emphasis from the University of North Texas, and a Bachelors of Music Education from Baylor University. She is the former Assistant Band Director at Archbishop Riordan High School in San Francisco and serves on the faculties of the Berkeley, CA Women's Jazz & Blues Camp and Girls' Jazz & Blues Camp, where she teaches trumpet skills and leads ensembles in Latin music. Marina performs with the Montclair Women's Big Band, JAZZphoria, James Moseley Band, and the Class Act Big Band and leads her own salsa ensemble entitled ``Orquesta de Soul." Working for Pandora as a music analyst from 2006-2008, Marina later formed her own company, Tag Team Analysis, over which she presides and curates production.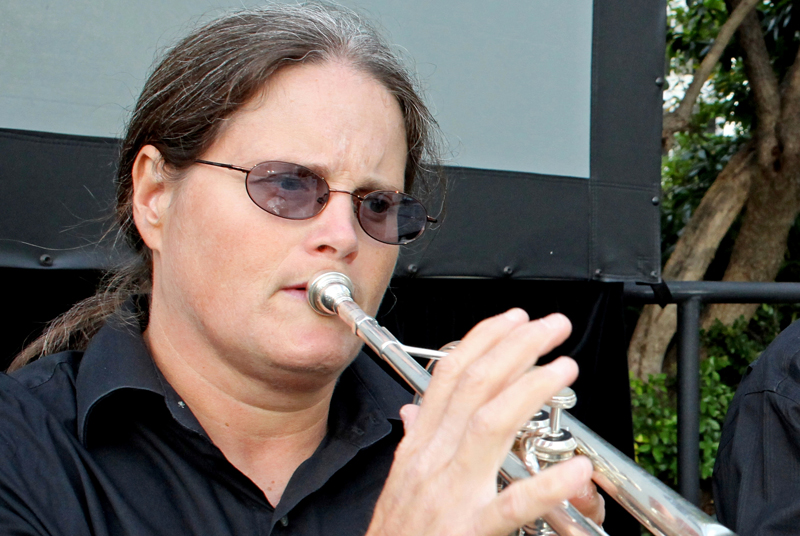 Tiffany Carrico, Treasurer
Tiffany received a B.S. in Trumpet Education from Indiana University, where she studied with renowned professor of trumpet Bill Adam. A native of Indianapolis, IN, she relocated to the San Francisco Bay Area in 1993. She serves as Instrumental Band Director for Koramatsu Middle School in El Cerrito, CA. at which she initiated the school's first Girls' Jazz Big Band and founded a summer band camp for Middle School students. She is on the faculty of the Berkeley Jazzschool Girls' Jazz and Blues Camp where she conducts the camp's big band and provides private instruction for young women brass players. Tiffany plays lead trumpet with the Montclair Women's Big Band, JAZZhoria, and several other ensembles. She has performed widely with reggae bands, salsa orchestras, and The Slaptones, an all-original West African hip hop group, and is a member of the R&B band Three Day Weekend.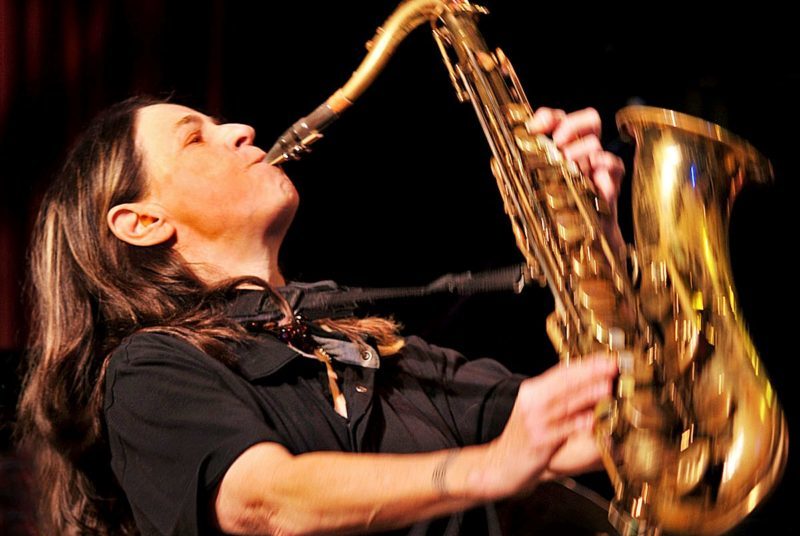 Jean Fineberg, Multimedia Manager
Jean Fineberg is a saxophonist, flutist, drummer and composer with M.Ed., B.S. and B.A. degrees from Penn State University. The recipient of grants from Intermusic SF, NEA, ASCAP and Meet the Composer, she has received artist-in-residence fellowships in WY, NE, MN and FL, where she composed for her octet, JAZZphoria. Her work has been performed at Carnegie Hall, the Grammys, the Kennedy Center, The Monterey Jazz Festival, and the the San Francisco and San Jose Jazz Festivals. Jean has played and/or recorded with David Bowie, Laura Nyro, Phoebe Snow, Patti LaBelle, Melba Liston, Chic, Sister Sledge (We Are Family,) The Shirelles, Bo Diddley, The Four Tops, Cornell Dupree and many others. Her profile appears in "Feminists Who Changed America," " American Women in Jazz," "Stormy Weather," "The Saxophone Journal" (cover,) "The Encyclopedia of Pop, Rock & Soul" (cover,) "For The Record," "Madame Jazz," and "Changing the Tune." Jean teaches at the California Jazz Conservatory, where she directs Jazz & Blues Camps for women and girls.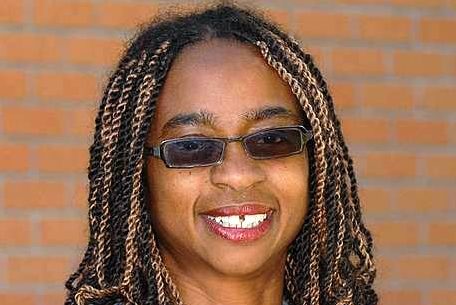 Angela P. Harris, J.D., Legal Consultant
Angela Harris holds a bachelor's degree from the Univ. of Michigan, and master's and J.D. degrees from the Univ. of Chicago. Distinguished Professor at the Univ. of California, Davis was visiting professor at Stanford, Yale, and Georgetown Universities, vice dean of research and faculty development at the State University of NY and clerked on the Seventh Circuit Court of Appeals. She received the Rutter Award for Distinction in Teaching and the Clyde Ferguson Award from the Association of American Law Schools. Her writings include "Criminal Law: Cases and Materials," "Race and Races: Cases and Materials for a Diverse America" and "Economic Justice: Race, Gender, Identity and Economics." She co-edits "Presumed Incompetent: The Intersections of Race and Class for Women in Academia." She taught environmental justice at Berkeley Law, pioneered "Mindfulness and Professional Identity: Becoming a Lawyer While Keeping Your Values Intact" and founded the Thelton E. Henderson Center for Social Justice and the Aoki Center for Critical Race and Nation Studies.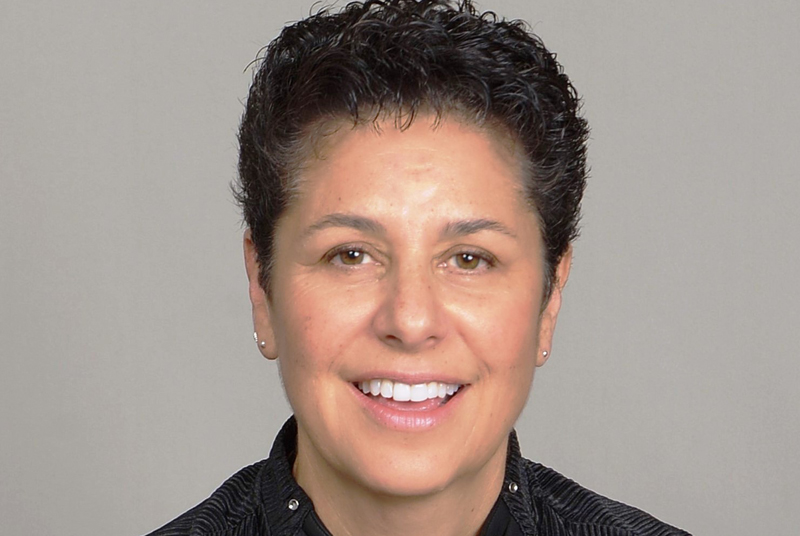 Lisa Mitchell, Business Analyst
Lisa D. Mitchell is an accomplished professional IT and Business Analyst highly experienced in Artist Management, Music Business & Production. As a follow-up to her MBA, Lisa earned her Master Professional Artist Management Certification from the Berklee College of Music in Boston, and served as Artist Management liaison for significant fine arts organizations such as The Monterey Jazz Festival, Folsom Lake Three Stages and San Francisco Jazz. A lifelong advocate for women's empowerment in the music industry as well as in the military, Lisa was a Captain in the United States Marine Corps. Currently a Certified Software Quality Engineer and leader in Six Sigma efforts, Lisa works in the private sector supporting major Defense contracts in the areas of DevOps and Cyber Security. In her spare-time, she enjoys playing the saxophone.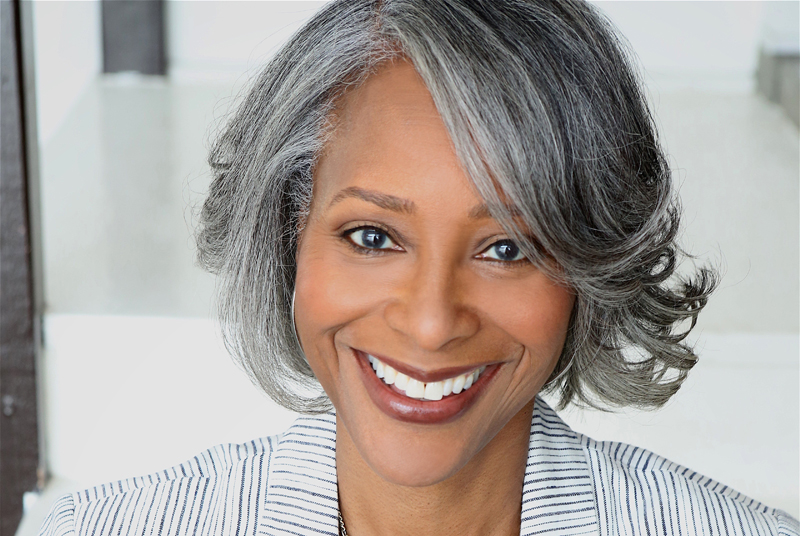 Janice Rhoshalle Littlejohn
Littlejohn has a master's degree from the University of Southern California and a B.A. from Loyola Marymount University, where she taught journalism. She served as Director of the Los Angeles Review of Books/USC Publishing Workshop and is currently Associate Director for the Los Angeles Institute for the Humanities. A career journalist, Littlejohn focuses on women's issues, culture and media. Her work has appeared in the Associated Press, Los Angeles Times, USA Today, and Essence. She is a contributor to the James Gayles anthology "Reflections," and co-author of "Swirling: How to Date, Mate and Relate Mixing Race, Culture and Creed." Her script, "Those People: A Love Story" was selected by the DreamAgo 2016 Plume & Pellicule international screenwriting atelier. Her documentary, "…but can she play? : Blowing the Roof Off Women Horn Players and Jazz," has been twice recognized by Black Women in Jazz and the Arts.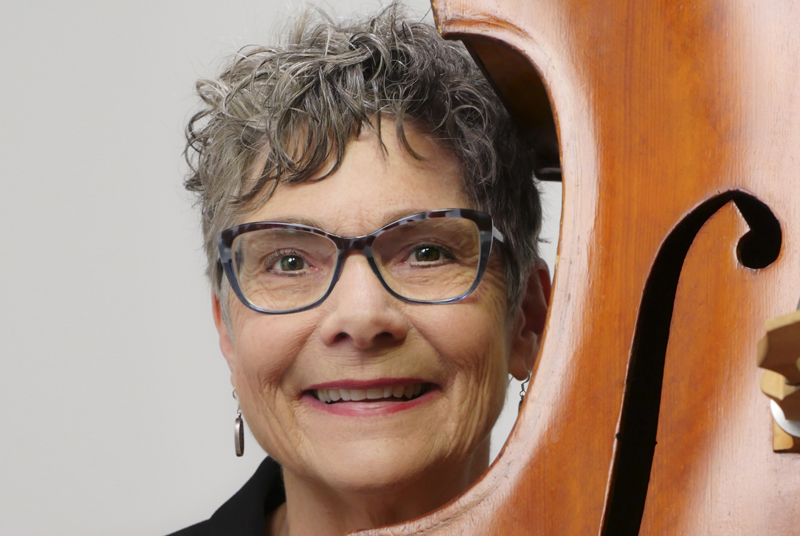 Susanne DiVincenzo
A founding member of Alive!, the iconic women's jazz quintet, Susanne is a professional bassist and cellist. In 1975 she established Wonder Woman Electric, an all-women Electrical Contracting Company in the San Francisco Bay Area. For several years she was concurrently touring with Alive! and earning her living as an electrician. For 20 years she lived in New Jersey, playing in Atlantic City Casinos for Andrea Bocelli, Tony Bennett, Natalie Cole, Sarah Brightman and others. She was the principal cellist of the Jersey Shore Pops Orchestra and the Assistant Director of the Atlantic Youth Orchestra. She currently teaches at the Girls' Jazz and Blues Camp and Women's Jazz and Blues Camp at the California Jazz Conservatory in Berkeley, CA, with the ELM Program (Enriching Lives Through Music) in San Rafael CA, and offers private lessons on cello and bass.